Broadening the role of One-Stop-Shops in Efficient building renovation in Vilnius
The experiment will create a local knowledge network to promote and implement energy-efficient renovation/refurbishment of multi-apartment buildings in Vilnius, Lithuania. In particular, the experiment will focus on effective communication measures targeting people that are the most sceptical towards renovation and those most affected by urban energy poverty.
Local context
Like in most European countries, there is a major renovation backlog in Lithuania and Vilnius. About 70% of the multi-apartment buildings in Vilnius were built before 1993 and are home to 330,000 residents of the city. These buildings are in great need of renovation as they are both aesthetically unattractive and have low energy efficiency ratings. The current building conditions and the high household expenses associated with heating put residents at risk of energy poverty.
Specific needs and challenges
The assessment of the buildings' technical condition shows that the most non-renovated buildings fall into Energy Efficiency class D-F. However, residents' interest in getting involved in the renovation of common areas and facades is low. This becomes a challenge as multi-apartment buildings use more energy resources and require periodic maintenance and routine repairs, in which residents are not willing to engage actively. To address this challenge, there is a need for greater involvement of multi-apartment building managers in implementing the renovation programme as well as greater knowledge of residents about issues related to the renovation process. In addition, the course of a renovation project depends on the understanding and active participation of residents in decision-making as it requires a majority (50% +1 vote) of the building's residents to approve the intervention.
Detailed description of the experiment
Since the main challenges are related to the active participation of the residents and managers of the buildings, the social experiment in Vilnius will focus on creating spaces for exchange that will enable the involvement of the public and private sectors and homeowners. The network will hold regular meetings and events, in order to reach a common understanding of the importance of energy-efficient renovation of residential blocks and exchange know-how and skills for the implementation of renovation processes. The experiment will focus on effective communication to increase the involvement of the public and private sectors and strengthen work with homeowners. Moreover, the activities of the knowledge network will contribute to developing the market for the deep renovation of buildings, encourage residents to take good care of their homes and common public spaces and foster a sense of community among residents. The knowledge network will reach out to districts that are considered less active and unconvinced of the renovation processes. Building trust and knowledge in these districts is essential to initiate renovation processes. In this way, the social experiment will also help local renovation stakeholders to increase their capacities and develop tools for community engagement.
Local engagement
The knowledge network in Vilnius targets residents of buildings in critical conditions and vulnerable districts. The aim is to engage communities that are hesitant about carrying out renovations in the area. Therefore, it will be imperative to identify the local leaders in the community who could assist in engaging residents through their communication channels and networks. The regular practice during community meetings will include constantly asking questions to create a safe space and listening to all perspectives while being open to residents' feedback and using the language people understand. This way, a sense of belonging is created, ensuring that everybody feels included and valued. Starting this process through community leaders has proven to have a massive impact on the residents, allowing them to speed up renovation processes. Renovation professionals and local authority representatives will also be part of the network. 
Partners
Let's Renovate the City (Amiestas) is a public institution founded in 2007 by the Vilnius City Municipality. Amiestas is the administrator for fulfilling the Vilnius City Energy Efficiency Program and promotes and implements the energy-efficient refurbishment of multi-apartment buildings. In 2019, the institution started operating as a One-stop-shop (OSS) where residents can find all the information and services required to implement renovation projects from a single source. This approach helps significantly to motivate people and communities to engage with energy-efficient renovation and to learn more about feasibility and usefulness of energy-efficient renovation.
Local partner
Let's renovate the city (Atnaujinkime miestą)
Country
Lithuania
Number of inhabitants
541,000
City
Vilnius
Website/social media
Contact person:
Lina Bubulyte, Project Manager (Foreign Affairs)lina [dot] bubulyte [at] amiestas [dot] lt
May-Jun 2023
Recruitment of network members: contacting leaders and representatives
Jul-Aug 2023
Establishing local knowledge network: event for renovation seekers
Sep 2023-Jan 2024
Observation stage: visits to renovation sites with interactive activities
Feb-Mar 2024
Reaching out and scaling up: Study tour in Vilnius
Apr-Early May 2024
Reflections and next steps: Toolkit development and guidelines
Related Green Deal Priorities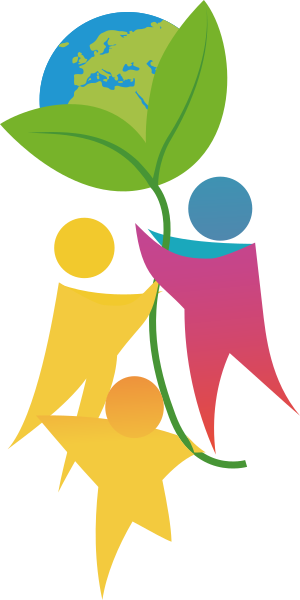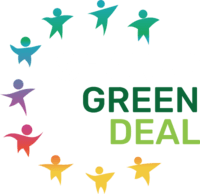 CONTACT
For further details please contact co-leads Professor Chris Foulds (chris.foulds@aru.ac.uk) and Professor Rosie Robison (rosie.robison@aru.ac.uk).

This project has received funding from the European Union's Horizon 2020 research and innovation program under grant agreement No 101036640. The sole responsibility for the content of this website lies with the SHARED GREEN DEAL HAS project and does not necessarily reflect the opinion of the European Union.